Thanks for stopping by. About
Paul Olbrantz…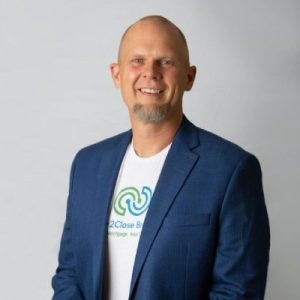 Paul Olbrantz
Owner/ Mortgage Broker
1682 Novato Blvd Ste 152

Novato, CA 94947

License #468647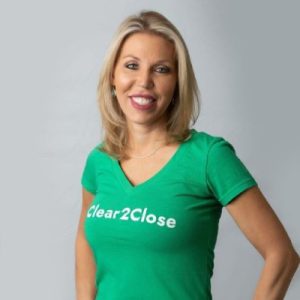 Danielle Olbrantz
Processing Owner
1682 Novato Blvd Ste 152

Novato, CA 94947

License #1044468
Whether you're buying, selling, refinancing, or building your dream home, you have a lot riding on your loan officer. Since market conditions and mortgage programs change frequently, you need to make sure you're dealing with a top professional who is able to give you quick and accurate financial advice. As an experienced loan officer I have the knowledge and expertise you need to explore the many financing options available. Ensuring that you make the right choice for you and your family is my ultimate goal, and I am committed to providing my customers with mortgage services that exceed their expectations. I hope you'll browse my website, check out the different loan programs I have available, use my decision-making tools and calculators, and use our secure online application to get started. After you've applied, I'll call you to discuss the details of your loan, or you may choose to set up an appointment with me using my online form. As always, you may contact me anytime by phone, fax or email for personalized service and expert advice. I look forward to working with you.
After I finished my Masters Degree in Taxation from Golden Gate University and spent a year behind a desk preparing taxes I quickly learned I needed a career that was more involved in helping people. I have been now a Mortgage Originator for over 15 years, and love using my background in tax to help my clients who may be more "out of the box" than a typical Loan Officer can handle. After spending 10 years at Wells Fargo, it was time to get away from the "corporate restraints" and I left to work at an independent mortgage company joining forces with my now Wife, Danielle. Danielle started in mortgages over 22 years ago (at 10 of course) and opened her first brokerage at 24 years old. She has pretty much held every role in mortgages that is possible, and her strength is in operations. It was a beautiful merging of business and a perfect transition in our lives. We spent 5 years building our business and earning the trust of our clients one loan at a time. Personally, we have 4 kids, all teenagers, when we aren't working we are generally found at the football field watching on of the kids play or cheer, or we are traveling…our most memorable trip was to Egypt to see the pyramids.
In 2019 we had a crazy vision to start our own Brokerage. Working for a big mortgage company didn't give us the flexibility we needed to offer various different products, and most importantly we saw that all the fancy offices, the President's Club trips (although those were fun!) and the managers taking golf days, was ultimately being paid by our clients. So we had this dream to open a brokerage built on small margins to offer our clients the amazing rates they were finding with those "online lenders" but still offering them the service that comes with years of experience, and thousands of closed loans. So Clear2Close Brokers was formed. Danielle then opened Clear2Close Processors and built our operation team so that we could fully service our clients. It has been quite an adventure. Since we started just the two of us, we now have a staff of 7 to help us keep up on the growing demand (apparently those low rates are super popular!). We have access to over 40 different lenders, multiple products, and have become known for our fast closings.
Since we opened in April 2019 we have helped over 600 families with their mortgage needs (as of August 2021). We are thankful to our clients who continue to recommend us to friends, family, and co-workers. Because of the success of our brokerage, built on letting our clients win, we are also dedicated to giving back to our community. Our company donates 15% of Gross Profit to various local causes. We have also started a few charity events of our own; each year we invite 100 local children from group homes to a Christmas movie, we rent a theater and when they leave we have the auditorium filled with toys they can pick from. Last year we gave 20 families a full Christmas dinner and gifts for all their kids, and this year we took 15 families shopping for school clothes and school supplies. It is our continued growth that allows us to continue to give back, and our "to-do" list includes creating Clear2Close Foundation to be even more structured in our gifts back to the communities that we serve.
We believe that in a world of big corporate banks that buy stadiums and hire entry-level help, that clients should not have to choose between low rates and great service. At Clear2Close Brokers our clients get both…it's YOUR MORTGAGE. YOUR CHOICE.